 THE APPLE DOESN'T FALL FAR FROM THE TREE
We have been working with apples for 3 generations so we know exactly what you are going to enjoy.
Cedar Creek Orchard was established in 1936 in Thirlmere, NSW, and began producing apple juice in the late 1980s. The business has since expanded, and it now offers a range of ciders, apple products, and other locally grown produce.
So, why cider?
Cedar Creek Orchard is a family-owned business that has been passed down through four generations of the Silm family. Among the brothers, Nathan (the youngest and undoubtedly the most handsome) has decided to focus on crafting exceptional cider. His motivation comes from wanting the next generation to experience the same sense of family and community that he did growing up on this beautiful piece of land.
To achieve this vision, Cedar Creek is committed to offering the public the very best in products and services. We strive to provide exceptional quality in all that we do so that our customers can feel the warmth and care that has been a part of our family for generations.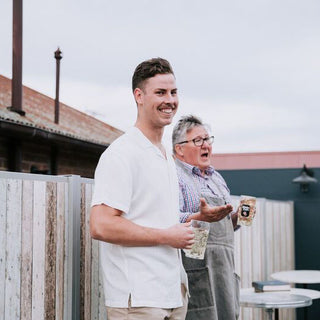 Meet Nathan
Business Owner, Cedar Creek Cider
Nathan is the youngest of 3 brothers that are the 4th generation at Cedar Creek. He started Cedar Creek Cider because he knew in it was his path to grow the family business. Plus who wouldn't want to run a cool cider company right? 
CALL ME
0426 849 601
EMAIL
cedarcreekcider@gmail.com
SOCIALS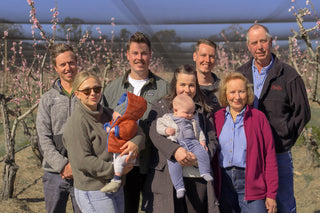 A Family Affair
Meet the Team